If you are interested to get a Medralys Great Dane Puppy
( companion or show )it is better to make a reservation Thanks.
***MY FUTURE LITTER WILL BE SUMMER 2008***
Come visit us often!
Here will be the place to come see
the babies , the parents , pictures and updating !

Please ....don't make noise ...this is the Babies Bedroom!
Breeding to come (Mantle x Harlequin)

Sire: Von Ferden Esmoquin Viajero
Dam: Medralys Waldorf Astoria
Clic here to view informations of my litter 2010
To get more info and reservation on my litter phone 418-888-4133 or email me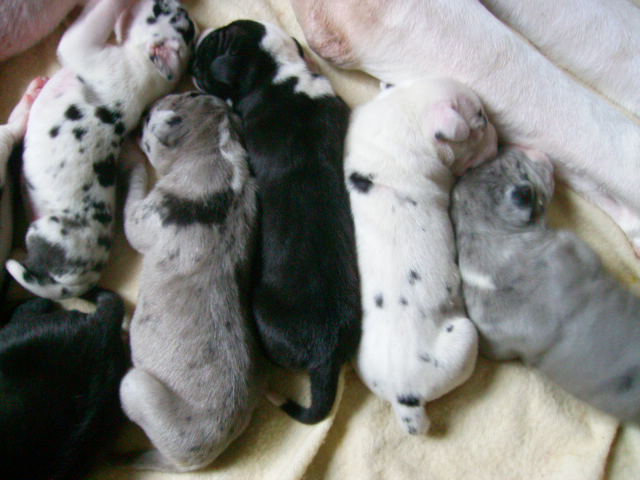 Puppies 2007 are all in their new families
visit their site