TSARDANE SKY MEDRALYS
Retired
SIRE : CH. Sasdania's Private Stock
DAM : Sabra's Nishka
MEDRALYS LIZ TAYLOR BY CHOICE " Sophie "
Retired
SIRE : CH. Walkadane's Carter By Choice
DAM : Tsardane Sky Medralys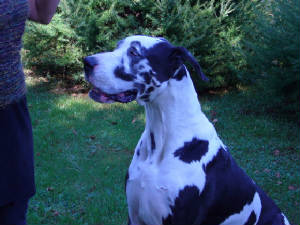 SOPHIE ---2005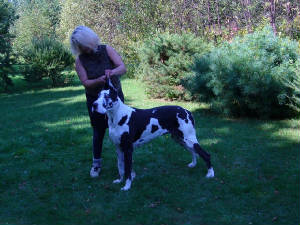 MEDRALYS ANGEL SKY BY CHOICE " Angel " A heart of Gold
Rainbow Bridge


JULY 20 - 2000 ******* DECEMBER 27 - 2005

PLEASE LIGHT A CANDLE FOR ANGEL

YOU WILL BE MY LOVE... MY ANGEL FOREVER
CANDLES FOR ANGEL & SAMANTHA
MEDRALYS SPOTLIGHT SAMANTHA " Sam "
My Samantha left me September 9th 2006
It broke my heart in two. She was a sweet girl
I miss her every day...
she is with Angel and they play together forever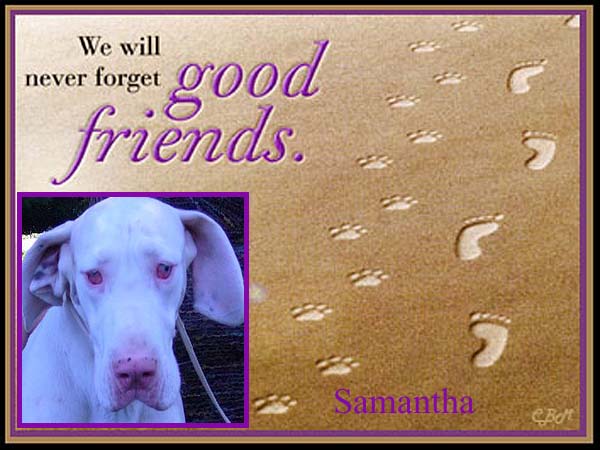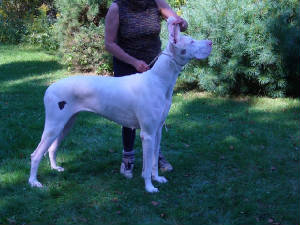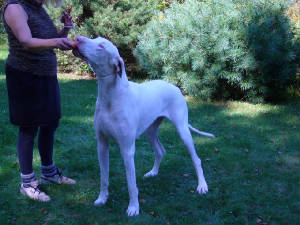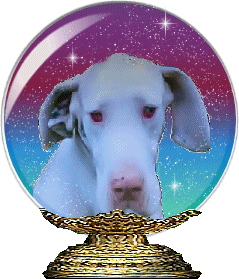 MEDRALYS JUST MY STYLE " Sasha " Major Points
Our present Show girl
SIRE : Sasdania's Passion Paramount (harl)
DAM : Medralys Liz Taylor By Choice (harl)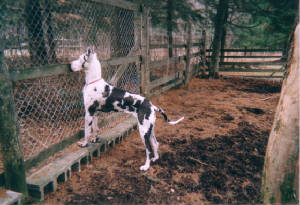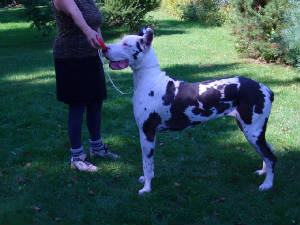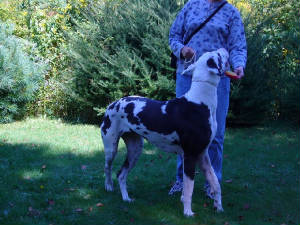 **********************************************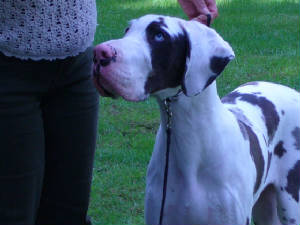 Medralys Waldorf Astoria
Pictured at 8 months old
Daughter
Of
Medralys Francis Ford Coppola x Medralys Just My Style
Medralys Harlequin Great Danes
To contact me
Sarah LaRose
- CANADA -
418 - 888 - 4133