Here is MaggieMae, she is in her NEW home the best ever family she can get, she deserves it after all she being through!! Maggie is finally spayed, happy, spoiled and loved. She is laying on the couch with her Dane friend Dana.
Sue and Steve are both wonderful parents for Maggie I might say the BEST. Thanks to you both you are angels !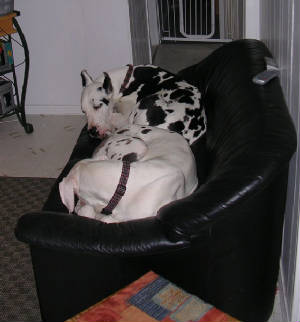 daddy ..daddy I love you so much !!
MaggieMae and her dad Steve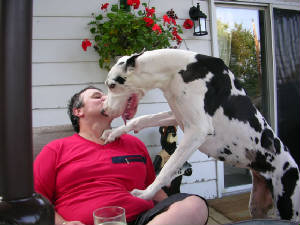 Maggie Mae Christmas 2006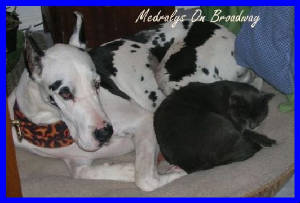 Boy Oh boy Miss Morgan aka RadarLove soooo tired !
She is owned by Carol Cameron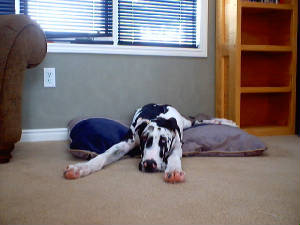 MEDRALYS DIVISION BELL  "DB" at 6 months
Loved by Martin and Myriam forever
Mirka waiting for Caro and Andre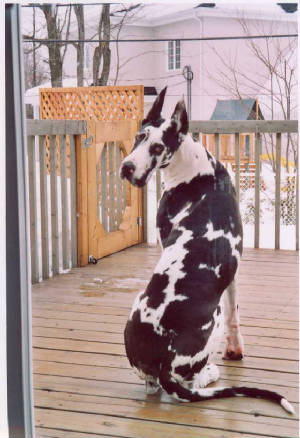 Medralys Braveheart "Cargo" aka " Sage"
with his winter jacket on ..ready to take
AirCanada flight on Sunday Feb 19th 2006
to meet his new happy
dad Randy and mom Belinda at the Airport !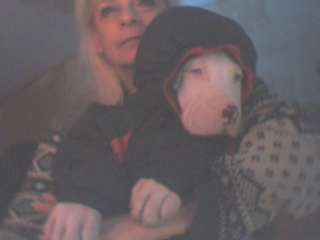 First time meeting with dad Randy !
Second time Randy & Belinda
get a Great Dane
from me and I am very happy,
they are awsome parents!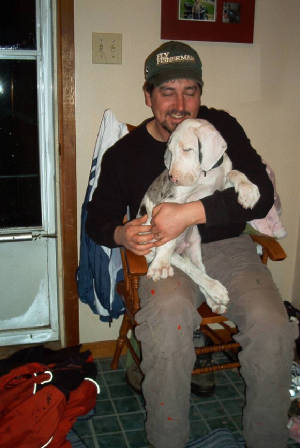 Come on daddy ...let me bite your ear !! :)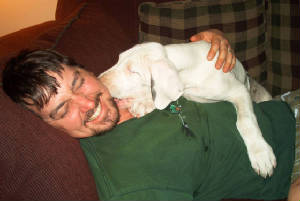 Miss Charlotte in her new home for Christmas 2004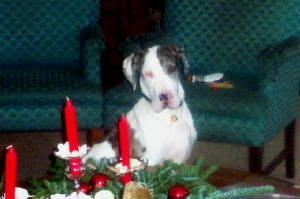 Miss Charlotte and her new friend Peter the black Dane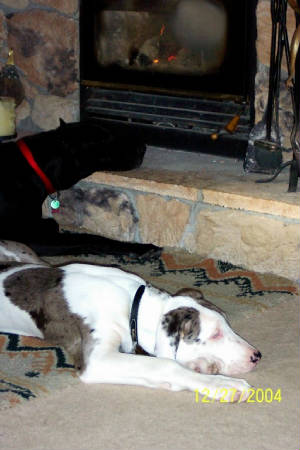 Miss Charlotte with a member of the family....
and her Christmas yummy gift !
My name is Maxwell "Max" Hey I am here ! Look at me ! It's me ...yeah it's really me ...
PereBill & Didi 's boy
A picture that says it all... Miss DB forever
Nice walk on a winter day for Caro and Mirka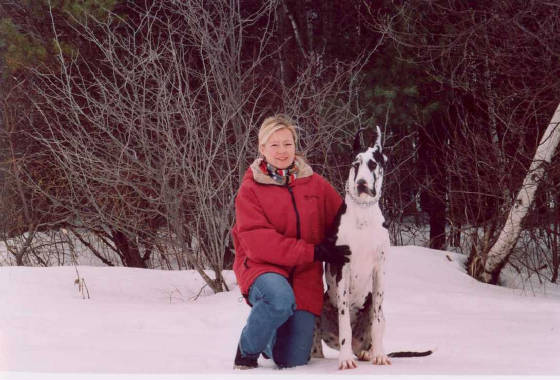 Medralys Harlequin Great Danes
To contact me
Sarah LaRose
- CANADA -
418 - 888 - 4133